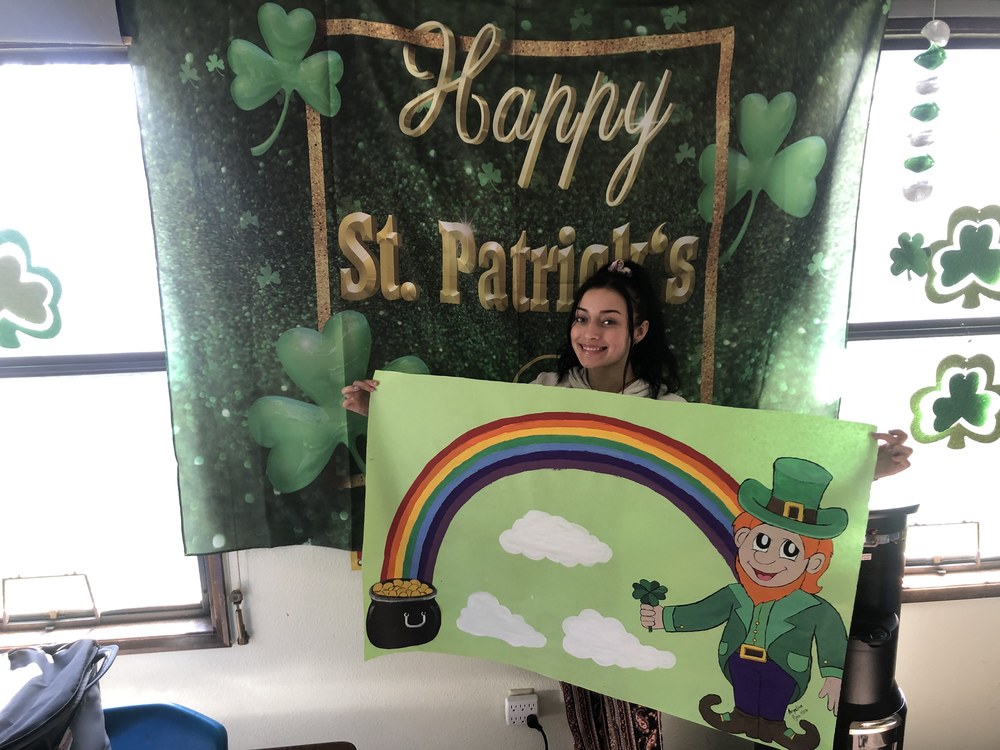 WLA St. Patricks Day Art Project!
Megan Evander
Wednesday, March 11, 2020
WLA Senior "Angelina Ryan" freehanded and painted the entire picture for Saint Patrick's Day to "be displayed at our grade school."
Angie will receive her art credit homework hours for this...
When Saint Patrick's Day is done and over with... we will laminate it so we have it for a L-o-n-g time! Great work Angelina!!