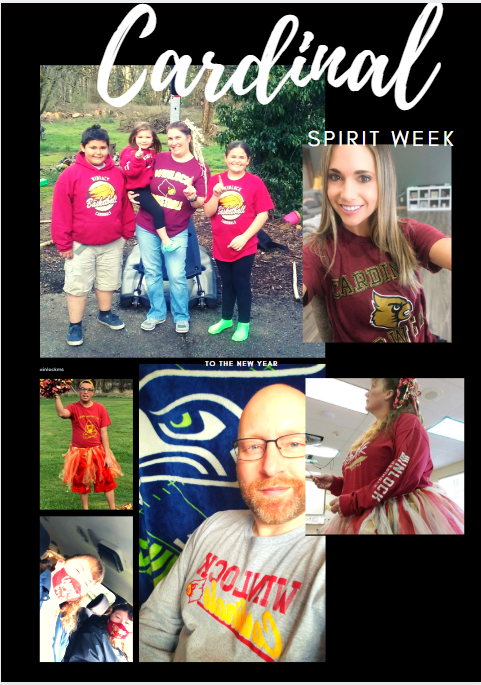 Virtual Winlock Spirit Week!
Megan Evander
Monday, March 30, 2020
Feel free to join the Winlock MS, HS in Spirit Week, VIRTUALLY!! Please use the hashtag #winlockcardinalspirit when on social media and participate. If you want to participate, post anything positive and beneficial to our community! Huge shout-out to Heather Ziese and the MS ASB for organizing this fun and up-lifting week! It would be great to continue to unite and stay positive! Also...EVERYDAY can be CARDINAL PRIDE DAY!
Spirit Week Schedule:
Tuesday - Black and White Day
Wednesday - Wacky Wednesday (Crazy socks, hair, etc)
Thursday - Neon Day vs. Favorite Sports Team
Friday - Pajama Day