October 15th, 2021 Dear Winlock Community, Please be advised that Burlington Northern will have the Vader Rail Road crossing closed from October 18th until October 22nd making it challenging for our bus to pick up students at the Vader Post Office. The closest available pick up will be South Military Road and McGlaughlin Road intersection. Please have students waiting at 7:25 a.m. for pick up and please be there waiting for drop off at 3:40 p.m. Thank you, Sammie York Transportation Supervisor
Important information from the Lewis County Health Department: Limited COVID Testing at the SW Fair Grounds this week .Their contractor is continuing to bring on more staff and plans to provide testing Monday through Thursday from 12:00 pm to 6:00 pm starting next week. For this week (October 4 -8), testing will be available Tuesday and Wednesday from 12:00 pm to 6:00 pm. - John Abplanalp | Deputy Director Lewis County Public Health & Social Services 360-740-1256 (tel) | 360-740-1438 (fax)
Hello Winlock Community: This is your friendly reminder regarding the Special Session board meeting tomorrow, September 28th at 7 pm in the high school library. Additional overflow rooms will be available for in-person participation. The Zoom link is below for virtual attendance. This is a Special Session (Work Session) board meeting. All public comments are welcome, and for this Special Session board meeting, public comments will only be accepted via email and then read at the board meeting. To have your public comment read at the September 28, 2021 Special Session board meeting please submit your public comment via email to Megan Evander at
mevander@winlock.wednet.edu
, by Tuesday, September 28 at 3 pm. Special Session Board Agenda:
https://go.boarddocs.com/wa/winlock/Board.nsf/Public
Zoom link:
https://winlock-wednet-edu.zoom.us/s/97635598082#success
Thanks and Go Cards!
Hello Winlock Community, There will be a Special Session Board Meeting on Tuesday September 28th. Below is the link to the Special Board Meeting agenda. Zoom login information will follow next week. The meeting will be held at the High School Library and begins at 7 p.m. Overflow rooms will be available. All public comments are welcome and due by Tuesday September 28th by 3 p.m. and will be read at the board meeting. Please send your comments to Megan Evander at
mevander@winlock.wednet.edu
. Special Session Board Agenda
https://go.boarddocs.com/wa/winlock/Board.nsf/Public
Thanks and Go Cards!
We would love to have you join us to discuss the organization of the Winlock Miller Elementary PTA on October 4th at 5:00 - 6:00 pm in the WMES Library. We will be reviewing the requirements of a PTA and state laws. We will also review the next steps to establish a PTA for WMES moving forward. We would love to develop a strong core of parent support to allow our PTA to thrive and support the students of WMES. Masks and social distancing required. In order to account for the seating needed we are asking families to RSVP using this link:
https://forms.gle/hcunUunty2u7VjV
Y7. If you have any questions please contact Nick Birklid, Winlock Elementary Principal, (360) 785-3516 or email at
nbirklid@winlock.wednet.edu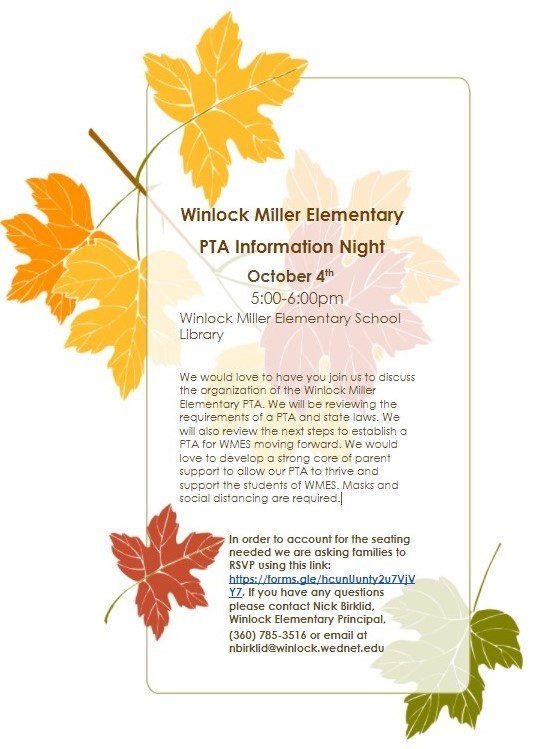 Congratulations Neal Patching! Neal has been recognized for his outstanding performance and impactful contributions to his community. The Washington Interscholastic Activities Association (WIAA) has received recognition for the WIAA Week 1 Athlete of the week! Way to go Neal!! We can't hide our Cardinal Pride! See full article here:
https://www.winlockschools.org/article/538870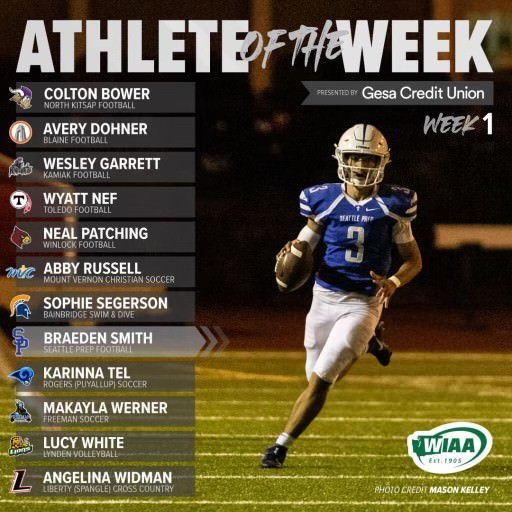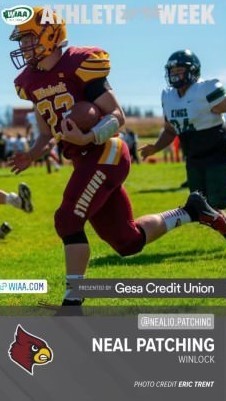 New Link for Board Meeting tonight. Potential hack with the first link. Better to be safe! Megan Evander is inviting you to a scheduled Zoom meeting. Topic: Special Session Board Meeting 9/13/21 Time: Sep 13, 2021 07:00 PM Pacific Time (US and Canada) Join Zoom Meeting
https://winlock-wednet-edu.zoom.us/j/91837088873
Meeting ID: 918 3708 8873 One tap mobile +12532158782,,91837088873# US (Tacoma) +16699009128,,91837088873# US (San Jose) Dial by your location +1 253 215 8782 US (Tacoma) +1 669 900 9128 US (San Jose) +1 346 248 7799 US (Houston) +1 312 626 6799 US (Chicago) +1 646 558 8656 US (New York) +1 301 715 8592 US (Washington DC) Meeting ID: 918 3708 8873 Find your local number:
https://winlock-wednet-edu.zoom.us/u/ad0ygSx4Xl
Cardinal Football on a beautiful Fall day. Doesn't get much better than this! Go Cards! Way to represent!!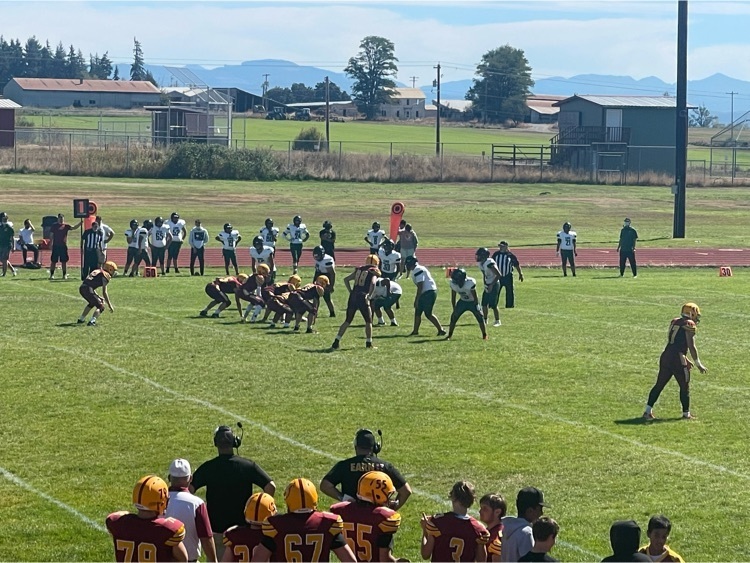 Go lady Cards! Way to represent and keep going in the Adna tournament!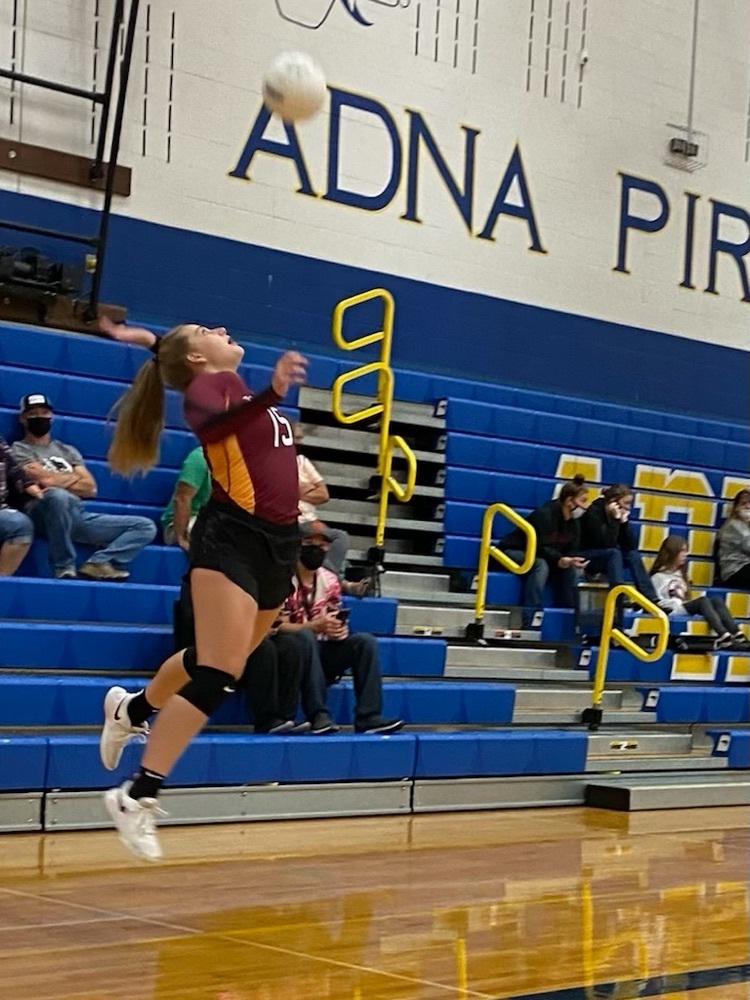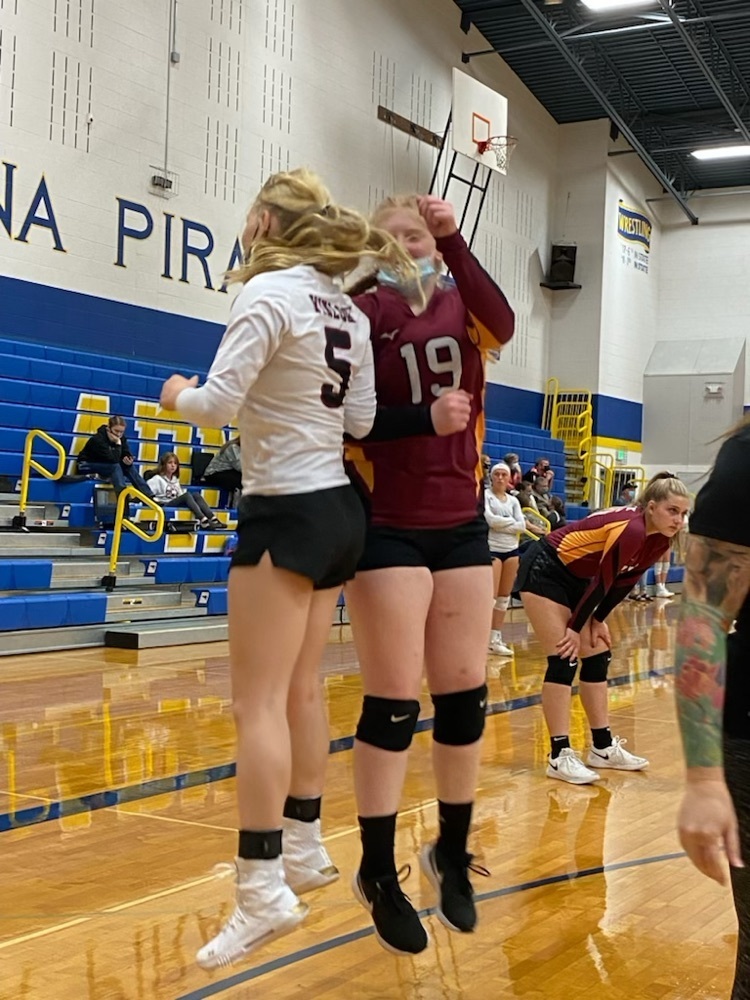 Winlock Middle/High School cross country team competes at Rainier season opener! Way to represent Cardinals!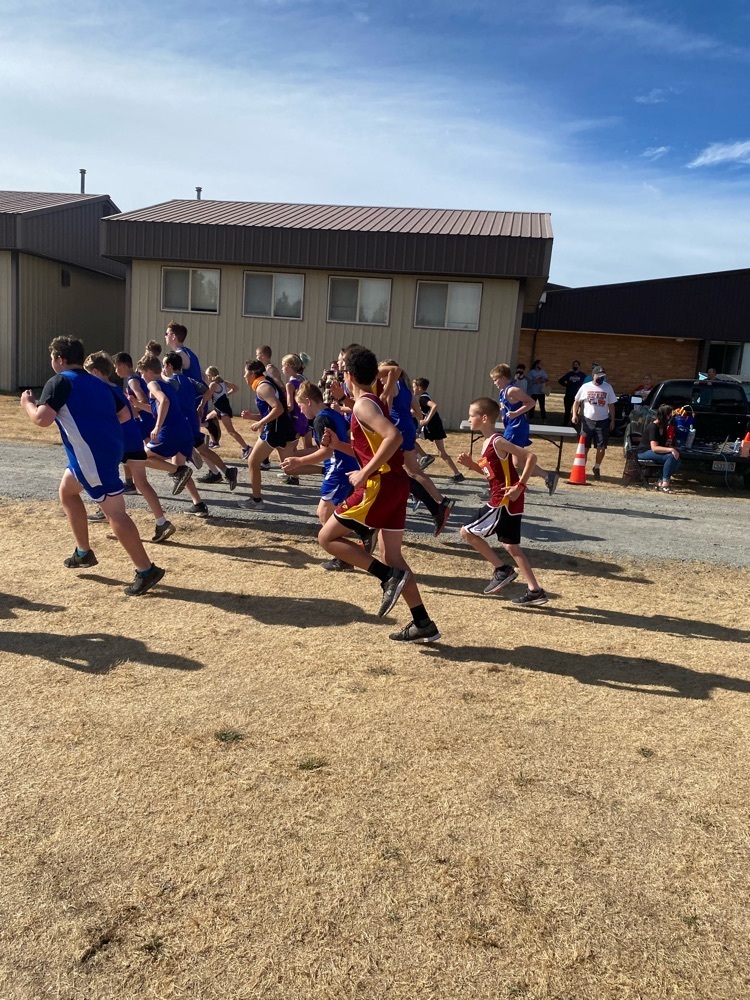 Huge shout out and thank you to Title Guaranty of Lewis County in Chehalis for provided backpacks and school supplies for our students district wide with a back to school backpack and supply drive. You are appreicated and forever an honorary Cardinal!
Reminder WMES Start Time: 8:25 am End Time: 2:55 p.m. WMS & WHS Start Time: 8:20 End Time: 3:10 p.m. Welcome back Cardinals!
First Jamboree of the year! Go cards!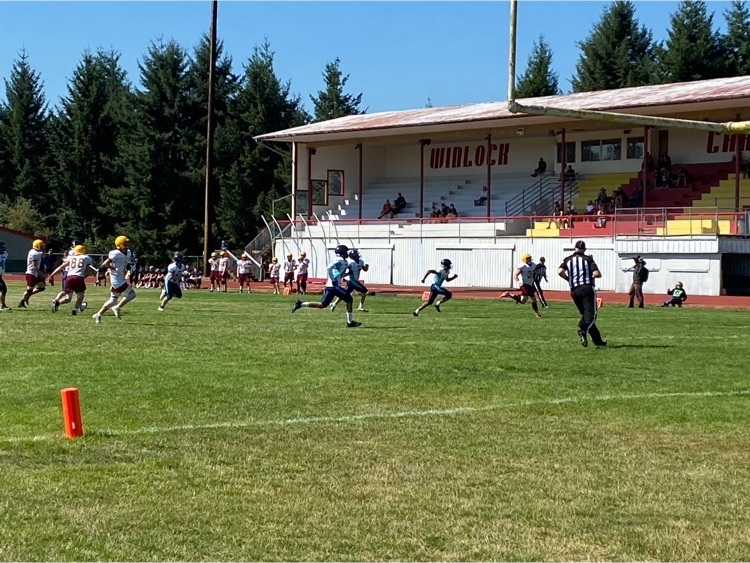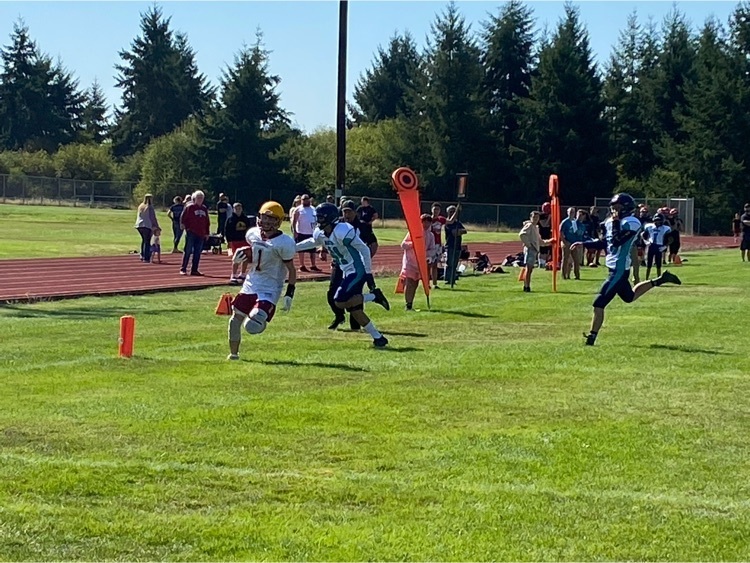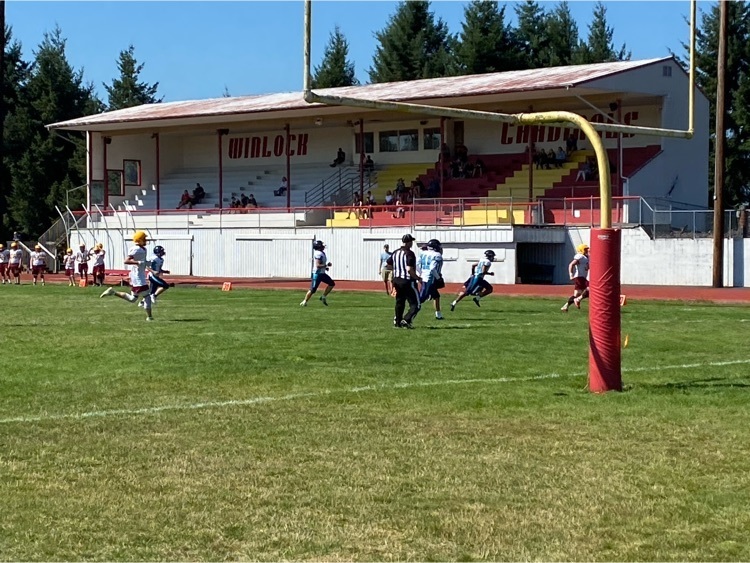 Reminder: High school volleyball practices begin August 23rd. Week 1, Aug 23rd - 27th, practices are from 3:30 pm - 5:30. Players need to bring a sack dinner. After week 1 practices are 3:00 - 5:30pm. If there are questions, please contact Coach Pennington at
cpennington2@winlock.wednet.edu
.
Attention Middle School Parent re: WMS Football Practice and Parent Meeting: 3PM Player/Parent Meeting Tomorrow, MONDAY AUGUST 23, 2021, at WHS Baseball Field Bleachers with 1st Practice to follow. What to bring: 1.Athletic Paperwork 2. Athletic Clothing 3. Running Shoes 4. Water 5. Parents/Guardians 6. Face covering (Mask)
Congratulations Lincoln Ruiz! Lincoln represented the Winlock HS FFA with a reserve champion in the market hog category! Way to go Lincoln!